We've Got Your Phoenix Sprinkler Repair Needs Covered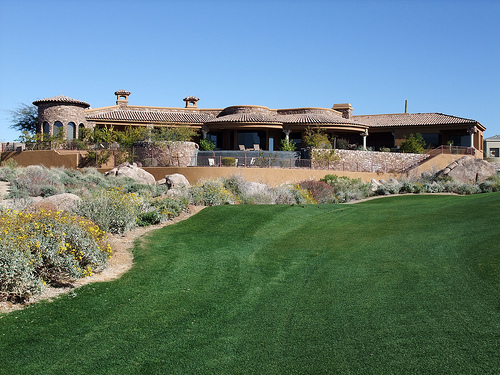 With summer temperatures that soar into the triple digits and rainfall registering less than an inch a month, it can be hard to keep your lawn in fighting spirits. You don't want your lawn greeting you with a hardy brown handshake every morning. Having a well-tuned sprinkler system may be the difference between lush greens and burnt browns saluting your neighbors every morning. If your sprinkler system isn't in great shape, it's time to call in the experts.

We want to be your Phoenix sprinkler repair specialists. Our staff is well versed in all aspects of sprinkler service and repair, and also handles new installations. So whether you have a simple broken pop-up sprinkler head or a hard to diagnose "mystery" problem, we've seen and fixed it all. Our techs come fully prepared with equipment and replacement parts to handle whatever problem you may have.

---
Performing Emergency Sprinkler Repair in Phoenix Every Day of the Week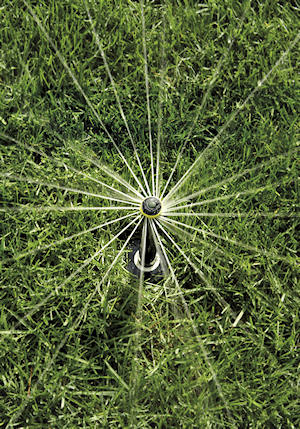 Sprinkler problems in Phoenix usually follow a standard route. Pop-up heads break, valves get clogged, rotors catch and controllers sometimes burn out. Because we know what to expect, we are able to repair broken valves, wiring, pop-up sprinkler heads, rotors, controllers (indoor, outdoor, satellite and solar), main and lateral line pipes and rain freeze sensors without needing to return to the shop to pick up parts. Our knowledge means we can keep repair time to a minimum and get your system back up and running fast. There's nothing worse than spending an entire day waiting to have something serviced. We know you have important things to get to and we want to get you back on track quickly.

Just because we offer fast turn around time doesn't mean we cut corners. Our certified techs check, and double check your systems before they leave to make sure everything is in tip-top condition. We don't like having to come back any more than you like calling us back, which is why we always take great strides to do our jobs right the first time.

Even though we are great at sprinkler system repairs, that's not all we do. If you are looking to expand or reconfigure your current system, we can do that too. We can even install new pumps and test your backflow system.

602-639-4823
Our Phoenix Sprinkler Repair Techs Keep their Knowledge up to Date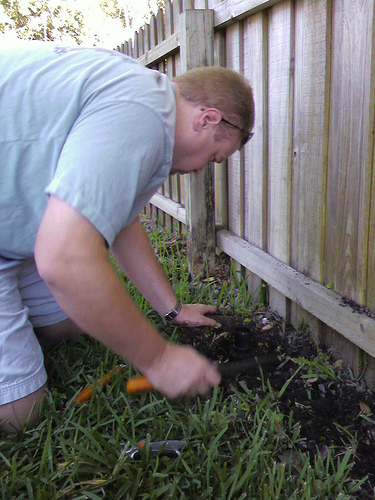 Our highly skilled techs are always up to date with current building codes and are familiar with the latest products on the market. If you are thinking about installing a particular system to serve unique irrigation needs, we've got your back. Our techs will be there to help in no time at all, and we're always happy to answer your questions over the phone. The more knowledge you have about your sprinkler system, the better decisions you will make. Our certified technicians will answer any questions that you may have about your system, explain the diagnosis, and detail everything that needs to be done to fix any existing problems, and they'll do it in plain English. You aren't going to get up sold by some fancy talking salesman when you call our Phoenix sprinkler repair team. We respect you and value your business. We provide full estimates before starting any work so you aren't ambushed by an unexpected bill.
Why do we do things this way? Like our mothers always told us, we believe in treating our customers in a way we'd like to be treated ourselves.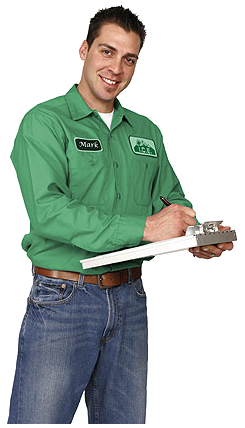 We've Always Got Your Back
If you're worried that your problem is too big or too small for us, don't. Just because we are down to earth doesn't mean we aren't capable of handling a corporate job for your building or office park. We handle accounts of all sizes, from light residential to heavy commercial properties, and there is no limit to the Phoenix sprinkler repair jobs we have, can, and will cover. We can even help with many of your other outdoor contractor needs, such as xeriscape, hardscape, and landscape design.

If the desert looks like it is starting to reclaim your lawn, call us before it's too late. A thick and luscious lawn is only a phone call or click away.
Our Irrigation Team Proudly Serves Greater Phoenix
For service in additional areas, call us today. We're also able to recommend great irrigation contractors in Denver, Colorado and San Jose, CA.

---
Home photo by fabfiver5 on flickr
---
Phoenix Sprinkler Repair - 940 W Hatcher Rd Phoenix AZ 85021 - 602-639-4823